Jackson Heights is located on the north part of Queens. is neighbored to North Corona to the east and Elmhurst to the south. Woodside to the west Northern Astoria to the northwest and East Elmhurst to the north east. The Jackson Heights name comes from Jackson Avenue – the former name for Northern Blvd.Are you tired of living in your cramped apartment?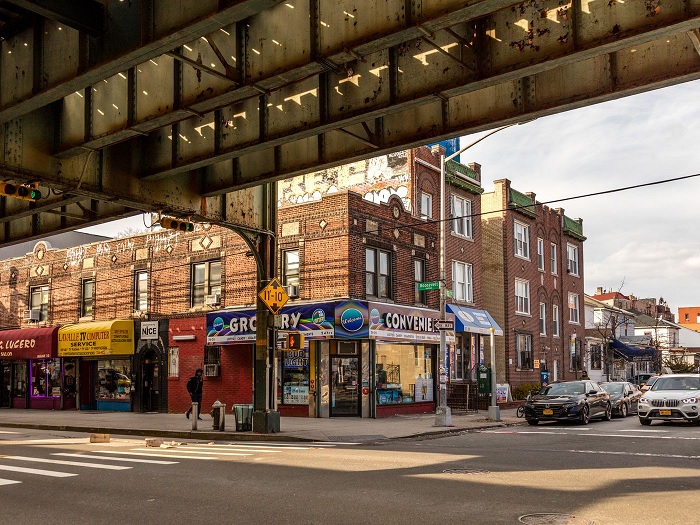 Jackson Heights was farmland when the Queensboro Bridge opened in 1908 connecting Manhattan to Queens and prompting entrepreneur Edward A. MacDougall to buy as many farms as possible along the planned subway route. His Queensboro Corporation developed Jackson Heights, creating unique and popular garden co-ops and private homes, which were inspired by Britain's Garden City movement. After World War II new developments were more densely populated, and an original golf course was paved over.
Jackson Heights offers something that most Queens neighborhoods don't: appealing older housing stock. Many of the apartments and co-ops in its extensive historic district feature private gardens. Many of the prewar co-ops boast shared, private gardens, each about a city block in length. The gardens are open to the public once a year for an event run by the JHBG.

More than half of its residents are immigrants, particularly Colombians, other Latinos, and South Asians, with its own Little India. Jackson Heights flourished in the 1920s with unique garden co-ops that attracted middle-class professionals escaping overcrowded and overpriced Manhattan. Today, for similar reasons, Jackson Heights has again become a hot neighborhood and real estate market.

Is it nice to finally move to your own spacious house, to live large, comfortably, and peacefully? Your own "kingdom"? Yael Shanee, a Real estate Agent in Jackson Heights, will help you with this endeavor: Purchase your perfect home, the one your heart has desired all this time. With over 15 years of experience in the industry, she'll locate for you the ultimate place you will call "home."

Talk with Yael Shanee today about what matters to you most when buying or selling a home so she can tailor a plan just for you!