Fresh Meadows is a residential neighborhood in the northeastern section of the New York City borough of Queens. Fresh Meadows is located in the south part of Flushing and is bordered to the north by the Fresh Meadows Playground and Horace Harding Expressway, to the west by South Flushing and the sub-neighborhood of Hillcrest, to the east by Cunningham Park, and to the south by Union Turnpike and St. John's University. The neighborhood is part of Queens Community Board 8 and is served by the United States Postal Service as ZIP codes 11365 and 11366.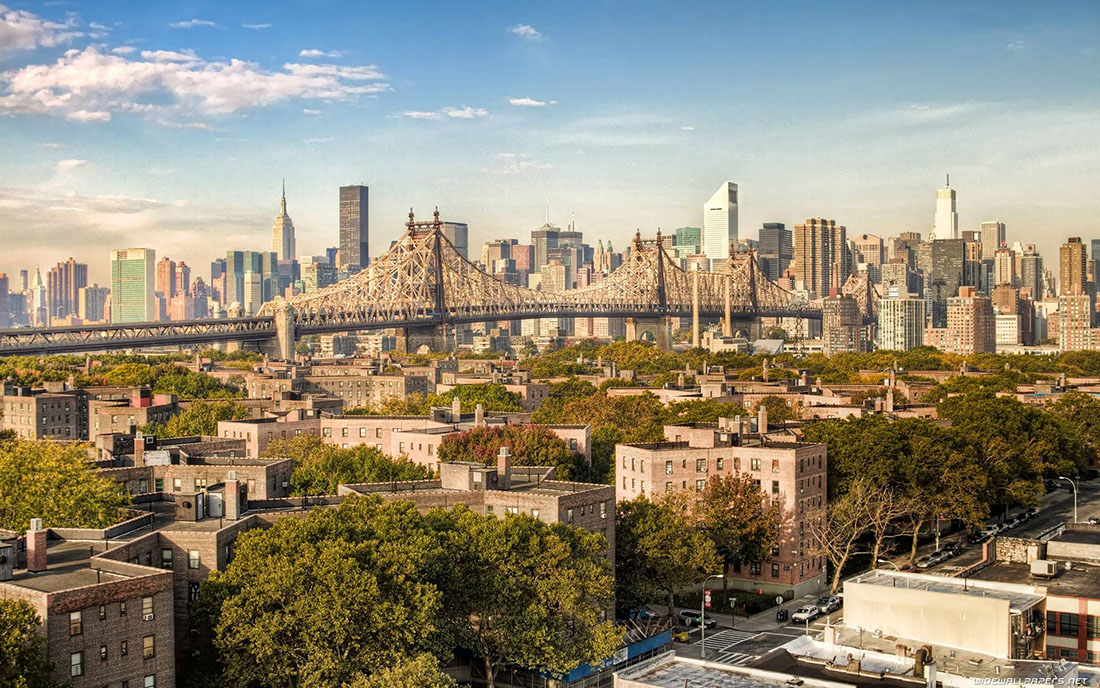 The name "Fresh Meadows" dates back to before the American Revolution. Fresh Meadows was part of the Town of Flushing, which had large areas of salt meadows, such as the original "Flushing Meadows". The wetlands in the hilly ground south and east of the village of Flushing, however, were fed by freshwater springs, and thus were "fresh meadows". Fresh Meadows Road (which today follows the same route under a number of names, including Fresh Meadows Lane and part of Utopia Parkway) traversed the area, and served as the route from the landing place at Whitestone to the village of Jamaica.
Fresh Meadows, which is geographically isolated because it lacks a subway link, grew up around a housing development of the same name, built for World War II veterans in the late 1940s by the New York Life Insurance Company.
Today the complex has just under 3,300 rentals, including high-rise, duplex and garden units, said Pamela Sickles, the property manager. The labyrinthine development has open spaces, benches and playgrounds. On its perimeter the wood-and-brick bus-stop pavilions, utterly unlike the sleek glass models on city streets, recall another era. Fresh Meadows abounds with Capes, colonials and Tudors, but there are also blocks lined with attached brick row houses.
Union Turnpike, the southernmost boundary, has a commercial strip lined with a diverse array of shops, from kosher supermarkets to Mexican, Israeli, Thai and Chinese restaurants.
The 358-acre Cunningham Park defines the eastern border. In addition to its athletic and recreational offerings, annual events include appearances by the New York Philharmonic, the Metropolitan Opera and the Big Apple Circus.